Your welding company: better, smarter and safer
Elektrolas is your partner in the field of welding. We are a single point of contact for all those involved in the welding process and we have all the knowledge and resources in the field of welding in-house. Based in Waalwijk, we help companies in the Netherlands and Belgium with our comprehensive range of services:


We have bundled the components of our total approach into a powerful Five-Plus: five services that reinforce each other and are indispensable for every production company with a welding workshop. Better, smarter and safer together.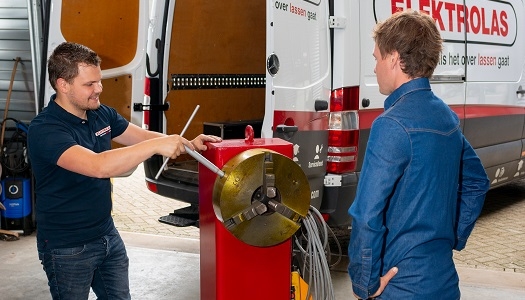 The welding workshop of tomorrow
If you want to remain successful, you have to move with the developments in the market. But how do you prepare for the transitions of tomorrow? With the welding shop of tomorrow, Elektrolas aims to support the manufacturing industry to innovate, automate and organise:

We have the knowledge and resources to look at your organisation. Are you ready for it? Elektrolas will develop the solution that fits your production of tomorrow.
Our Weldingportal
Our welding portal is your online welding space. From one dashboard, you have full insight into all parts of your production process at all times.
Order easy and fast via your favorites list
Always have insight into your current orders
Safety inspections of your machine park always up to date

Easy and fast repair requests

Overview of all welding certificates

Retrieval of diplomas and participation certificates
This is how we offer you overview, structure and certainty.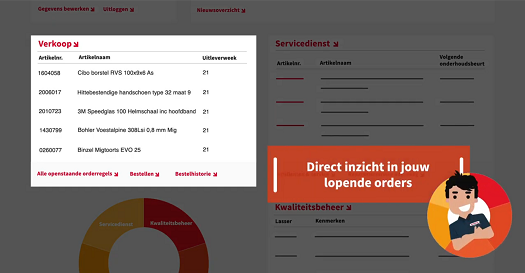 Our overall approach
When it comes to welding, Elektrolas has all the knowledge and resources in-house. We are a point of contact for all those involved in the welding process, from tendering to quality control. We are a total provider in the welding field. We secure quality, offer training, sell, rent and service on welding equipment. This is our disc-of-five. Five services that reinforce each other. That is how we ensure that our customers are ready for the future.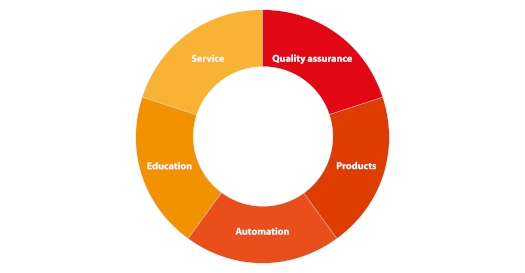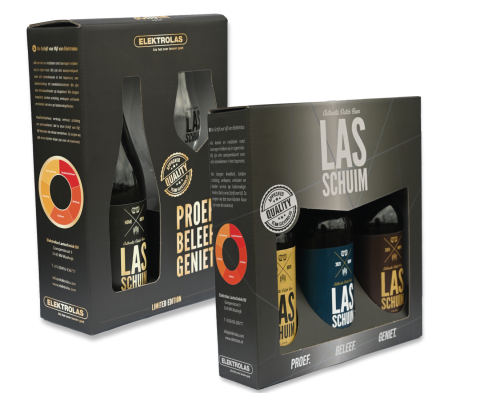 Lasschuim Beer
Lasschuim is our own beer and specially brewed for men and women that have metal flowing through their DNA. It is made from natural and local ingredients giving it a Regional character.

Just like our products, our beer should also meet the highest quality standards. Before a new flavor is approved, it is subjected to a thorough quality check using our welding foam method description.

Are you also a beer lover? Find out more about Lasschuim.